About The Band
Canaan's Land Bluegrass is commited to providing top notch traditional bluegrass music with a sprinkling of new era sounds. We pride ourselves on the respect that the music and the audiences deserves. The precise music and tight harmonies are the engine that drives us to give the fun and high energy shows that we do. It is our focus to provide the audience with the best that bluegrass music has to give.
A Message From Dave Dulaney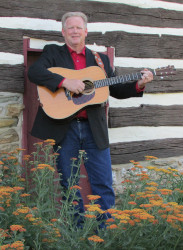 I started playing and singing at age 8. I've played bluegrass and country music for over 20 years with "Fiddling Country", "Double Duece", "Laurel Run", and most recently "The Carroll County Ramblers". I play guitar and mandolin, and sing lead, tenor and baritone. I have a deep love for bluegrass with its hard driving tempos and tight harmonies. I hope my high energy will keep your toes tapping during the show.
"It is a privilege to play with this group of high caliber musicians, and I hold them in the highest regard. Many years to go guys!"
~Dave Dulaney
A Message From Steve Waldon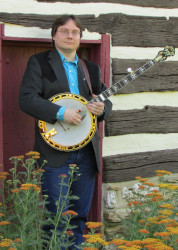 I've been playing bluegrass music since 1998 with bands such as "Briar Hollow", "The Bluegrass Mountain Boys", and "The Carroll County Ramblers". My banjo style is heavily influenced by some of the great bluegrass banjo players such as Earl Scruggs, Don Reno, and Eddie Adcock. I take an aggressive high energy approach to both lead breaks and backup alike, always trying to come up with new crazy and exciting licks to keep things fun. Hopefully you'll hear something you like! I also play both mandolin and guitar. When I'm not playing music, I spend my time creating and maintaining web pages, and writing computer software.
~Steve Waldon
A Message From Tim Lyne
I've enjoyed every minute of playing Bluegrass music since I started playing upright bass back in the '70's! While I also play 5-string and guitar, the bass has always been "home sweet home to me"! I got my start playing bass in Northern Pennsylvania with "The Roots of Bluegrass", from whom I learned to appreciate the many American stories that Bluegrass tells. My last group was the "Good Word Radio Band", a Bluegrass gospel group of excellent musicians.
And speaking of excellent musicians...it is such an honor and great fun to be playing with "Canaan's Land"! These boys keep your toe tappin' and your fingers flyin'! Come and give a listen! You won't be disappointed!
~Tim Lyne